Spy on WhatsApp Messages
The best iOS monitoring app for keeping an eye on family members.
Monitoring 30+ applications, including WhatsApp, Snapchat, Instagram, SMS, and calls.

100% untraceable.

No need to root the target Android phone.

Get started within 5 minutes.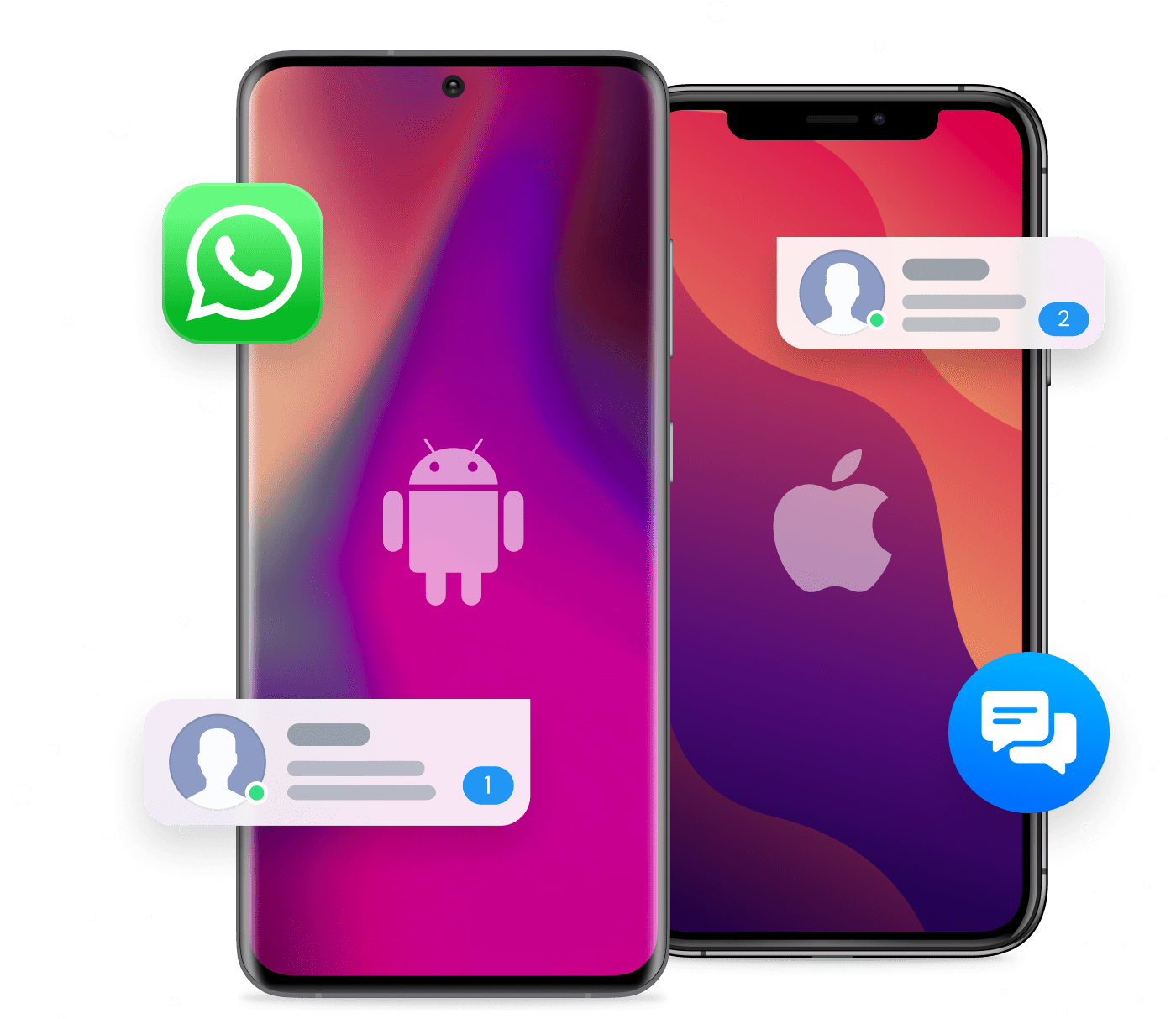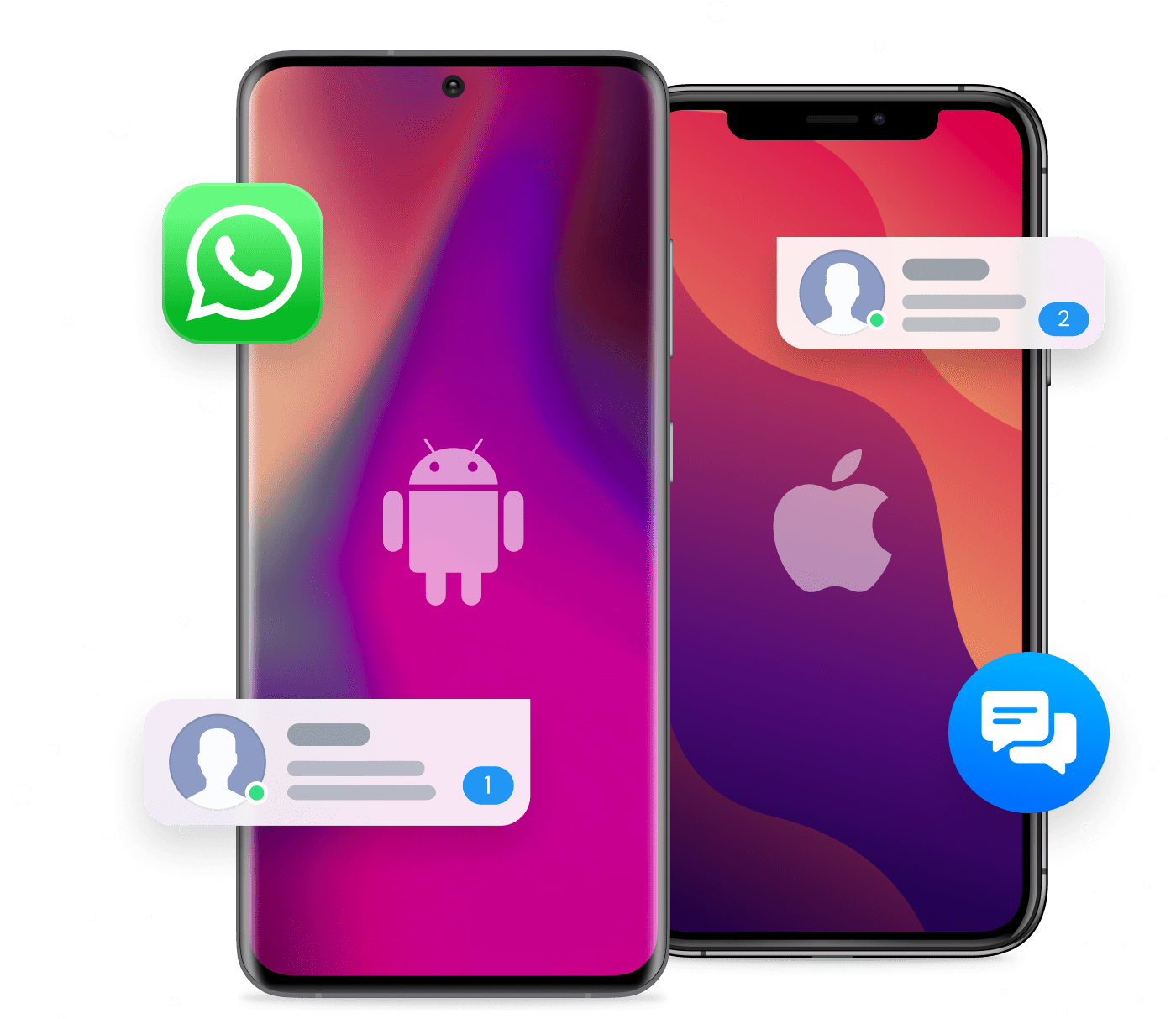 Monitor Your Tagert Phone 
in 3 Simple Steps
Step 1
Register
Simply click "Sign Up" after entering your email address. You will be able to set up the app to begin tracking the device after we create a MobiPast account for you.
Step 2
Set Up
There are various MobiPast plans available. Choose the one that best meets your requirements, taking into account the devices you use and the demands of your family.
Step 3
Monitor
To purchase your desired subscription, complete your payment. Simply log in to your MobiPast Control Panel at that point to start keeping an eye on the target device.
What can you learn from WhatsApp spy?
Track your children
It is not easy to keep track of children nowadays. They have access to all kinds of information, and some of it might be harmful for them. This is why many parents use WhatsApp spy for their children. It enables them to monitor the messages that their kids are sending and receiving, as well as who they are talking to on the app.
This way they can protect them from any potential dangers, such as cyberbullying or unwanted content that might be shared with them by a stranger or someone they don't know.
Be aware of your employer's life
The use of WhatsApp Spy is gaining popularity in the workplace. Employees and employers are using it to monitor their employees' activities and conversations.
You may be wondering why you should use WhatsApp Spy for your employers. The answer is simple: it can save your company a lot of time, money, and resources by preventing loss of data, intellectual property, and advertising revenue.
There are many benefits of using WhatsApp spy software, such as being able to monitor the usage of the app and what messages are being sent and received by employees, as well as the ability to track all data from within the app.
Frequently Asked Questions
If any questions left
What is parental control?

Parental control is a feature that allows parents to restrict their children's access to certain types of content, such as websites, apps, or games.

What are some of the benefits of using parental controls?

Parental controls can help protect your children from inappropriate or harmful content. They can also help you manage your children's screen time by limiting their access to certain types of content.

What are some common risks associated with social media use?

Social media can be a great way to connect with friends and family, but it also comes with certain risks. For example, children and teenagers may be exposed to inappropriate content, cyberbullying, and online predators. Additionally, oversharing on social media can lead to privacy issues or identity theft. As a parent, it's important to be aware of these risks and talk to your child about how to use social media safely.

How can I monitor my child's social media activity?

There are a few different ways you can do this. First, you can try using the parental controls that are built into most social media platforms. You can also use third-party parental control software to monitor your child's social media activity.

How can I prevent my child from being cyberbullied on social media?

One of the best ways to prevent cyberbullying is to talk to your child about it. You also can use parental control software to monitor your child's social media activity and help them stay safe online.

What are some tips for helping my child stay safe online?

You can help your child stay safe online by teaching them to be aware of the dangers of cyberbullying and online predators. Help them understand how to report or block abusive users, and encourage them to come to you if they ever feel unsafe. You can also use parental control software to monitor your child's social media activity and help them stay safe online.

What are the ways for using a parental control app?

You can use the app to monitor your child's social media activity, set up restrictions on their devices, and track their online activity. You can also use the app to help teach your child about online safety.

What is good parental control software?

There are many different types of parental control software available, so it is important to research the options and find one that best fits your needs. However, MobiPast is the app that can cover all your needs.