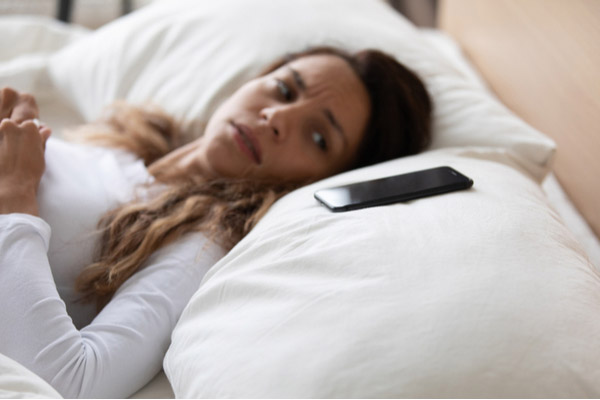 Every relationship has its trying times. Time and time again, things might happen that test the depth of the love that partners feel for each other. But during those dark times, what hurts us most is the lack of transparency. It hurts to be kept in the dark about something so sinister it could change the complexity of your relationship.
Things usually get quite murky when you find yourself cornered in that doubtful place. At that point, you may be more willing to take risks, so long as it helps you get to the root of a situation.
Using software to check boyfriend's text messages for free is usually quite a controversial thing to do due to all the negative press and bad stories that have been associated with it lately. However, it has also saved many unsuspecting people from abusive relationships. Taking the risk to sync my boyfriends' phone to mine can help you avoid enduring unnecessary pain.
Not sure where to even begin? We'll show you the quickest way to get things going and leave no trails that could ever give you away.
Reasons to See Who My Boyfriend is Texting
You shouldn't just be reading your boyfriend's messages out of jealousy or a whim. It's something that could shake the very core of the relationship – the trust on which the relationship is built. We'd advise you to trade with caution here.
Asking how can I read my boyfriend's text messages without touching his phone should come to mind only when you notice something really serious in your relationship, including when they:
Go missing in action, and then awkwardly try to explain it away
Suddenly become more caring and affectionate, probably trying to throw you off their scent.
Or do the opposite, becoming increasingly reclusive and always shutting you off.
Suddenly become overprotective of their things – their bags or drawers, and especially their gadgets – phones, PCs, etc.
Have a new friend or a particular strange number that they keep calling.
Start playing the blame game and whataboutism, trying to pin everything back on you.
Come home late from work and are hanging out more with a coworker
Begin posting sexy photos of themselves and talking flirtatiously on social media
Significantly change their sexual habits, wanting more or less sex, and becoming more or less drawn to intimacy.
How Can I See My Boyfriend's Text Messages Without Him Knowing?
Want a simple spying technique that'll help you get the job done quickly, not something that makes you want to tear your hair out? Spy apps let you steal in and steal in and out of your partner's phone at will. They go the extra mile to give you full access to your target's phone activities. With that, you'll get a fuller picture of what's going on in their minds.
Basically, spy apps work by breaking into the operating system and setting up a copying post inside it. Everything processed on the system is automatically recorded and saved on secure remote servers, which you can access through your control panel.
You can easily stitch together details of their whereabouts and follow their footprints around town with access to their GPS data, events app, calendar, and a host of other activities recorded on the phone.
Some apps like mSpy are growing increasingly sophisticated by the day, with new features and functions that enrich your message-tracking experience.
See Who He's Texting: mSpy Installation Guide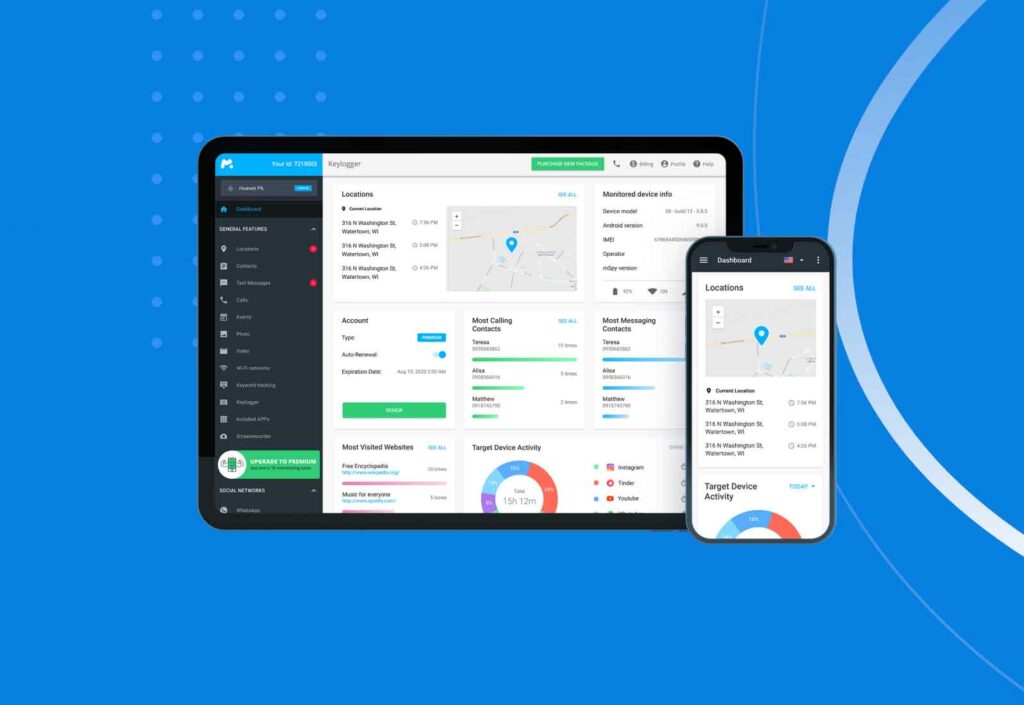 Hang in there, we're close to the climax. In this section, we'll be sharing the brass tacks of how to get the job done.
For this guide, we'll use mSpy, an industry leader that sets the standards for other apps. Here's how to see who my boyfriend is texting using mSpy.
Step 1: Set up your mSpy account: Open mspy.com on your browser, provide your personal details, select a preferred subscription type, and complete your payment.
Step 2: Check for follow-up instructions in your mail: Check the confirmation email for details of the transaction, your login credentials, and further instructions for setting up the app.
Step 3: Download and run mSpy: Set up your spying campaign with mSpy. If it's an Android phone, you first need to disable Play Protect on the target's Android phone. Open their Play Store, tap on the menu options and then go to "Settings > Play Protect", and then choose the option for disabling Play Protect.
Next, copy the installation link provided in your confirmation email and paste it into the phone's browser. Accept all permission requests and wait a moment for the download to be completed.
For iPhones, simply enter your partner's Apple credentials on your mSpy control board. But ensure they don't have two-factor authentication protecting their iCloud login and also that iCloud backup is active on their phone.
Step 4: Switch on the lights on his phone activities: And that is it. From then on, you can call up records of your partner's messages at a snap of a finger. Simply run the app and then scroll to any specific category of messages.
Top 3 mSpy Alternatives
There are many other apps that work similarly to mSpy. They too can give you a good headstart in learning how can I see who my boyfriend is texting for free. Plus their offer varies slightly in terms of feature combination, pricing, and overall user experience.
Here are the best mSpy alternatives:
eyeZy

eyeZy is another versatile app that gives you a well-rounded coverage of your target's cellphone activities. It's powered by A.I., with a high degree of processing power to break through security structures and dig out the info you need on someone's messages.
The stealth operation keeps everything completely under wraps. No funny-sounding file names that could easily give you away on your partner's phone. It's set and forget – once the installation is complete, you can enjoy completely clandestine operations for as long as needed.
With eyeZy, you can easily learn how can i see my boyfriend's text messages without him knowing on Facebook, WhatsApp, Instagram, Twitter, Viber, Tik Too, and tons of other messaging platforms. You can also access their calls, emails, browser data, and a host of other phone data.
MobiPast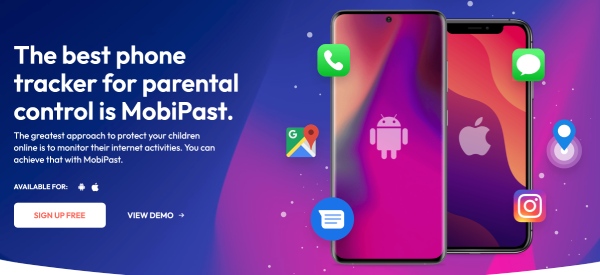 Use MobiPast to clear any doubts you might have about your relationship. It lays every secret your partner is keeping from you in plain sight. You can end all your guesswork and the shots in the dark within just minutes of downloading and installing the app.
MobiPast makes finding out who is he texting as easy as signing up for your account, and tweaking a few settings on the target's phone. The setup process is automated for the most part.
Once MobiPast goes live on your partner's phone, that's it. You're always a click or two away from reading all messages.
MobiPast can give you the scoop on your partner's activities across over 30 different social media platforms. You'll get a full scoop on their messages, from the content to the time and date stamp, and details of the sender/receiver.
Hoverwatch
Hoverwatch gives you an eagle-eyed view of all your partner's phone messages. It dogs out all the messages they have on their phone, no matter where they're hiding them. You can even see deleted messages and messages from hidden messaging apps.
One thing that marks Hoverwatch apart is its wide compatibility. The same straightforward installation and operation apply to a wide range of Android phones and iOS devices, including much older phones.
You can track your partner's messages through many different tracking features, from social media trackers to a keylogger, remote screenshots, and keyword alerts.
Pros and Cons of Reading Your Boyfriend's Text Messages
Learning how to see who he's texting can cushion the impact of a heartbreak and save you from unnecessary pain. But if it backfires, you can pay the ultimate price of losing the relationship. Here's how the pros and cons of learning how can I see my boyfriend's deleted text messages stack up.
 Pros
Enforces transparency in a relationship.
Gives you greater peace of mind over your partner's whereabouts and safety.
Helps you keep close tabs on your relationship's finances.
Cons
It could lead to costly misinterpretations and misrepresentation.
It speaks volumes of mistrust and poor communication in a relationship.
It could lead to obsession or obsession.
Conclusion
Bad things happen even in the happiest relationships. What matters the most is how you handle things. Do you just sit back with folded arms and hope for things to return to normal, or do you take the initiative to gain back control over your life?
Your partner may not be doing anything indecent after all, but it's better to err on the side of caution. Learning to see who's texting my boyfriend can help you lay bare everything that's going on in your partner's mind so you can see how things truly stand in your relationship. What happens next depends on you and how you choose to handle things going forward.