MobiPast - The Best iPhone Tracker
The Ultimate iOS Monitoring App to Keep an Eye on Loved Ones
Monitor 30+ apps: WhatsApp, Snapchat, Ins, SMS, Calls, etc.

100% undetectable. Remotely track without knowing.

No need to root the target Android phone.

Get started within 5 minutes.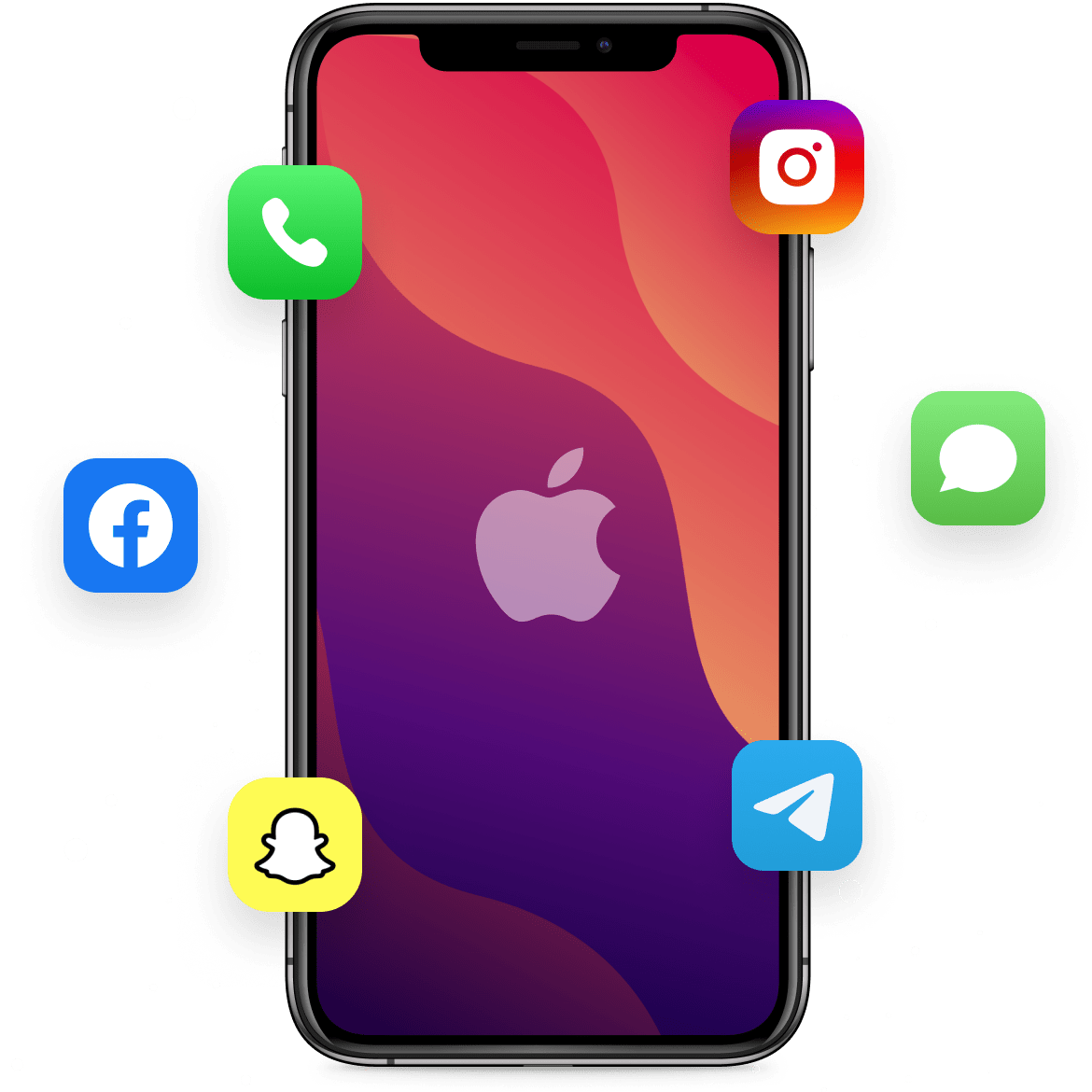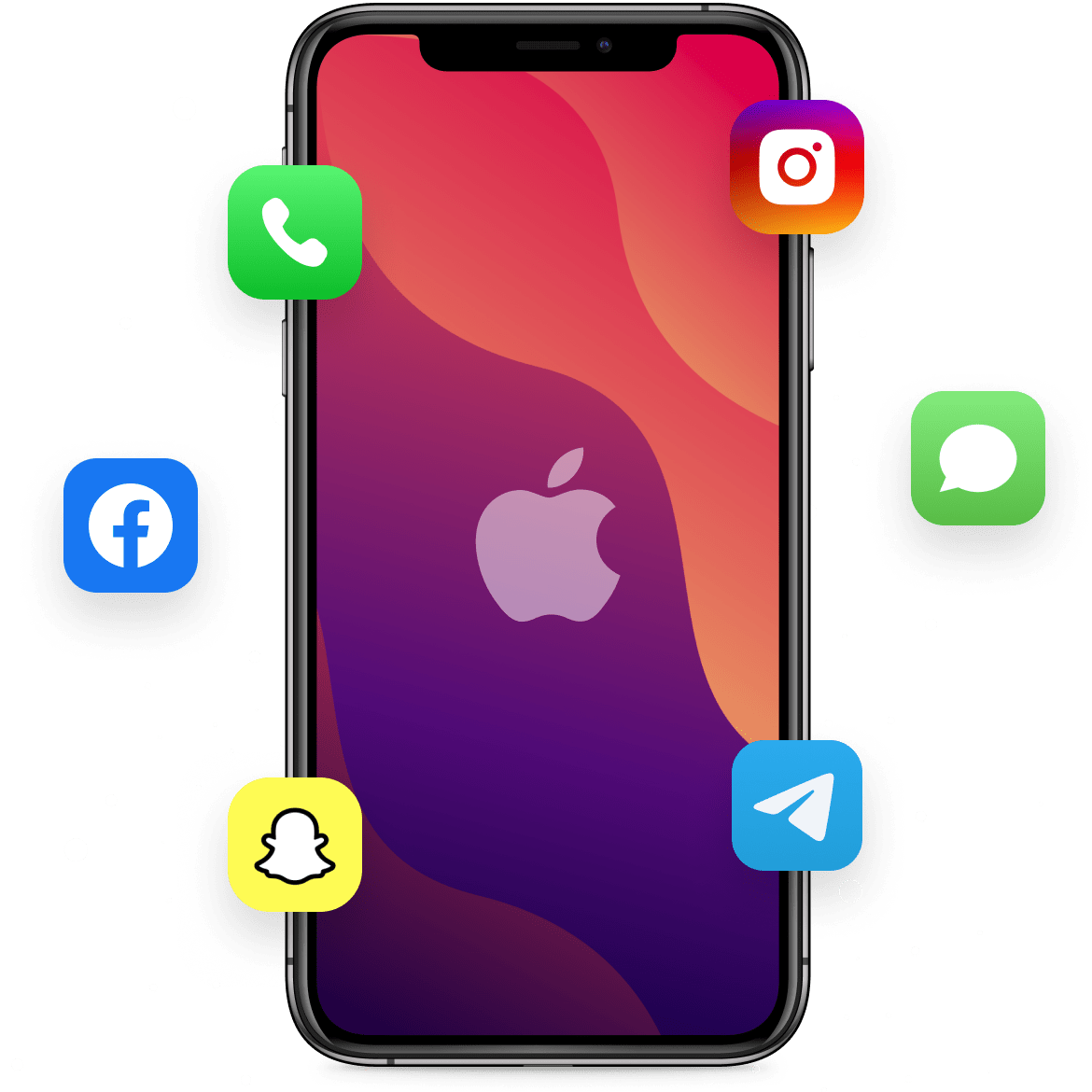 Key Features of MobiPast
You have the one-of-a-kind capacity to track 30+ well-known apps and social media networks with MobiPast.
Features
MobiPast gives you a unique ability to know everything about your kid's life. You can find out more about services, apps, and social media that are used by your kid.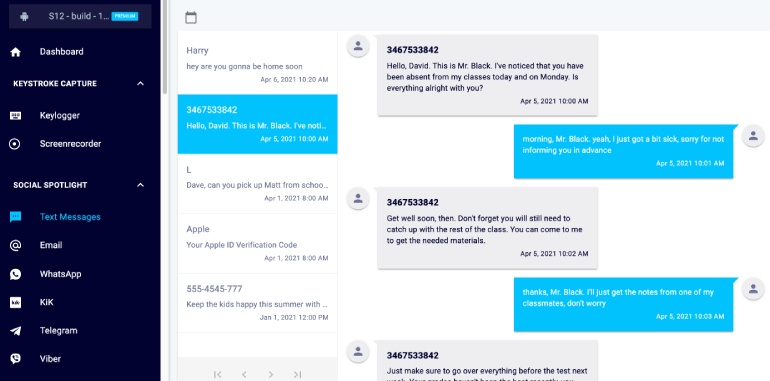 Read Text Messages
Track sent and received messages, even those that have been deleted. View the contact, date, and timestamp.
Spy on Most Social Apps
Track information, including all messages sent and received on Facebook, Instagram, WhatsApp, and other platforms. On these social apps, you may also view all of the media files.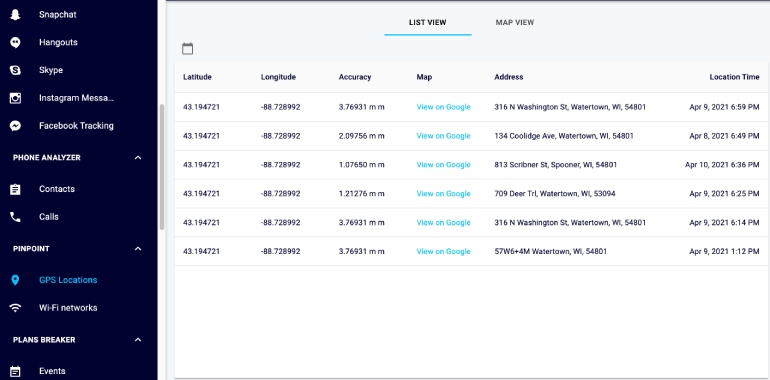 Track GPS Locations
Get precise information about the user's location. Additionally, you can view their past locations and receive notifications when they leave a specific area.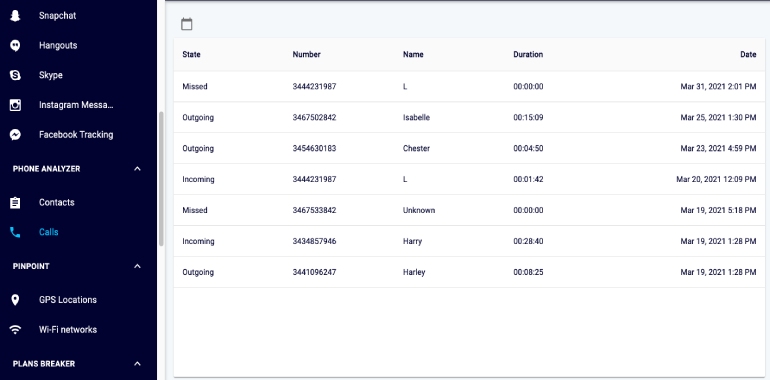 Monitor Calls
On the target device, keep track of incoming and outgoing phone calls. Additionally, you will get access to the call's duration, timestamp, and caller details.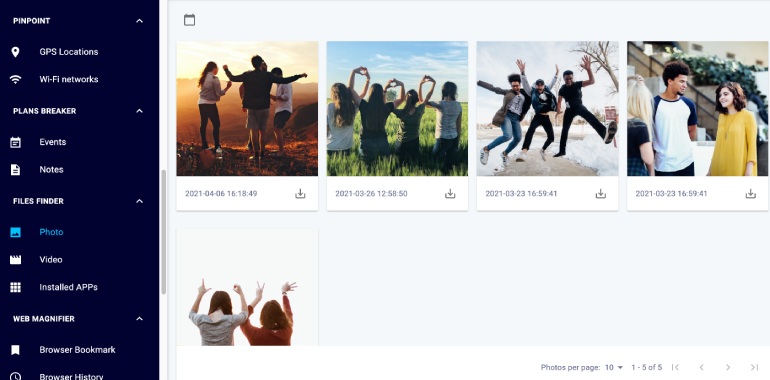 See Photos & Videos
View every piece of media, including pictures and videos, that may be on the target device.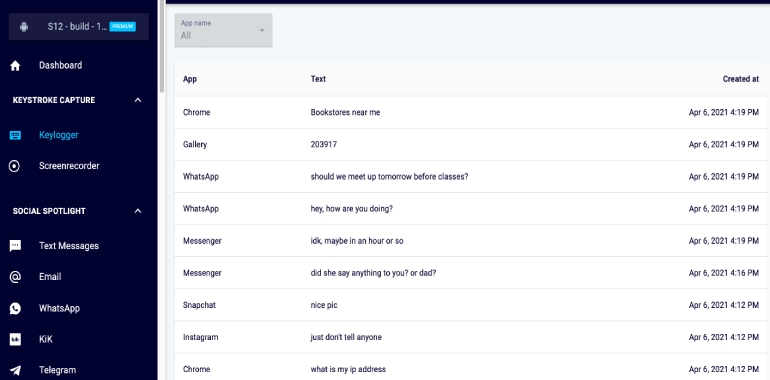 Use Android Keylogger
Track each keystroke the device owner makes. This includes keystrokes, PINs, and passwords.
Why Should You Use MobiPast iPhone Spy?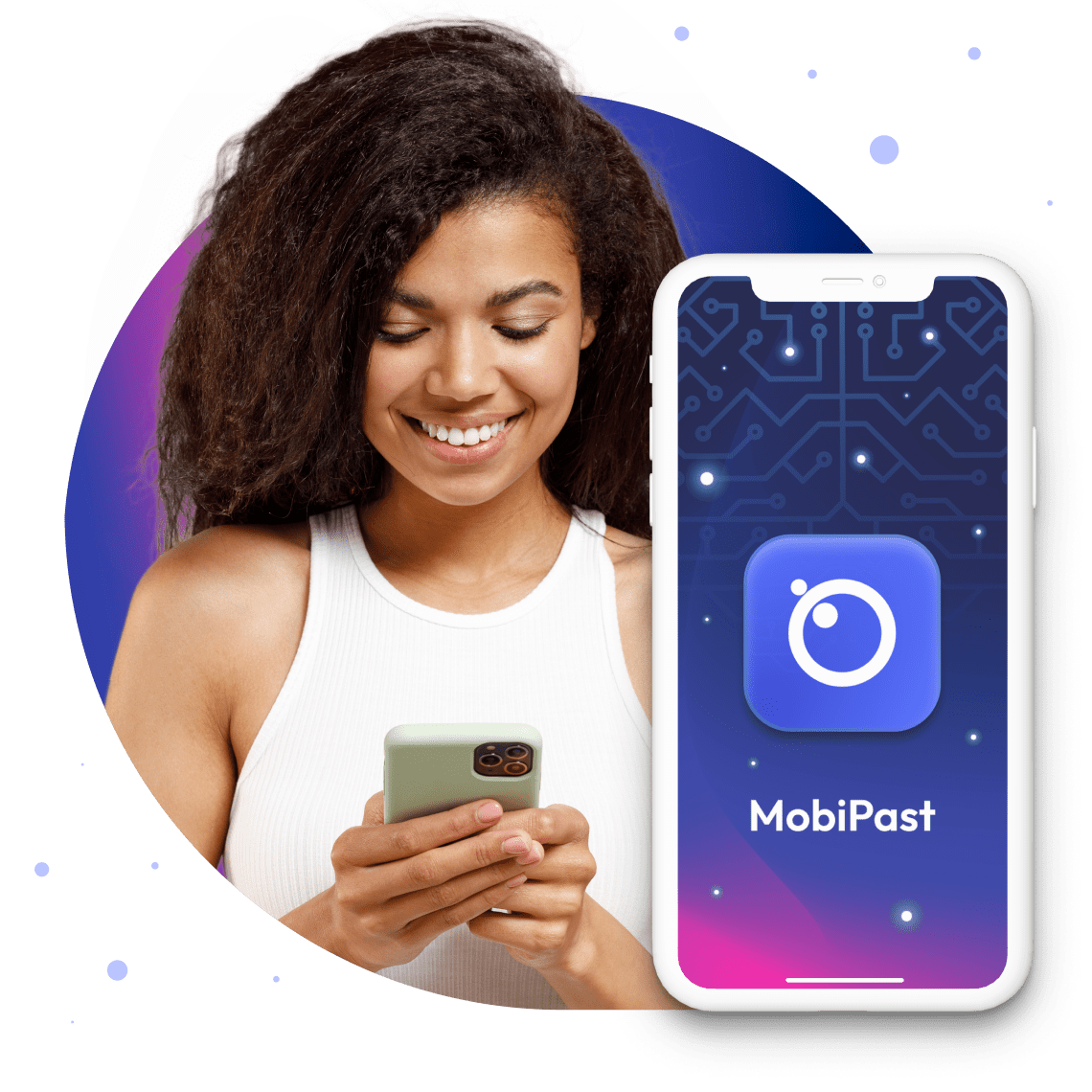 Why Should You Use MobiPast iPhone Spy?
You can use MobiPast to spy on a phone without the owner knowing. It is the most powerful and easy-to-use spy app for iPhones and iPads.
MobiPast is a great tool for parents who want to monitor their children's activities, or for employers who want to track employees' work habits.
MobiPast offers a variety of features that are very useful in many situations. It can be used by anyone, whether you are an expert or not. It also has a lot of features that make it worth your money.
A lot of people have already tried MobiPast and they have been satisfied with it.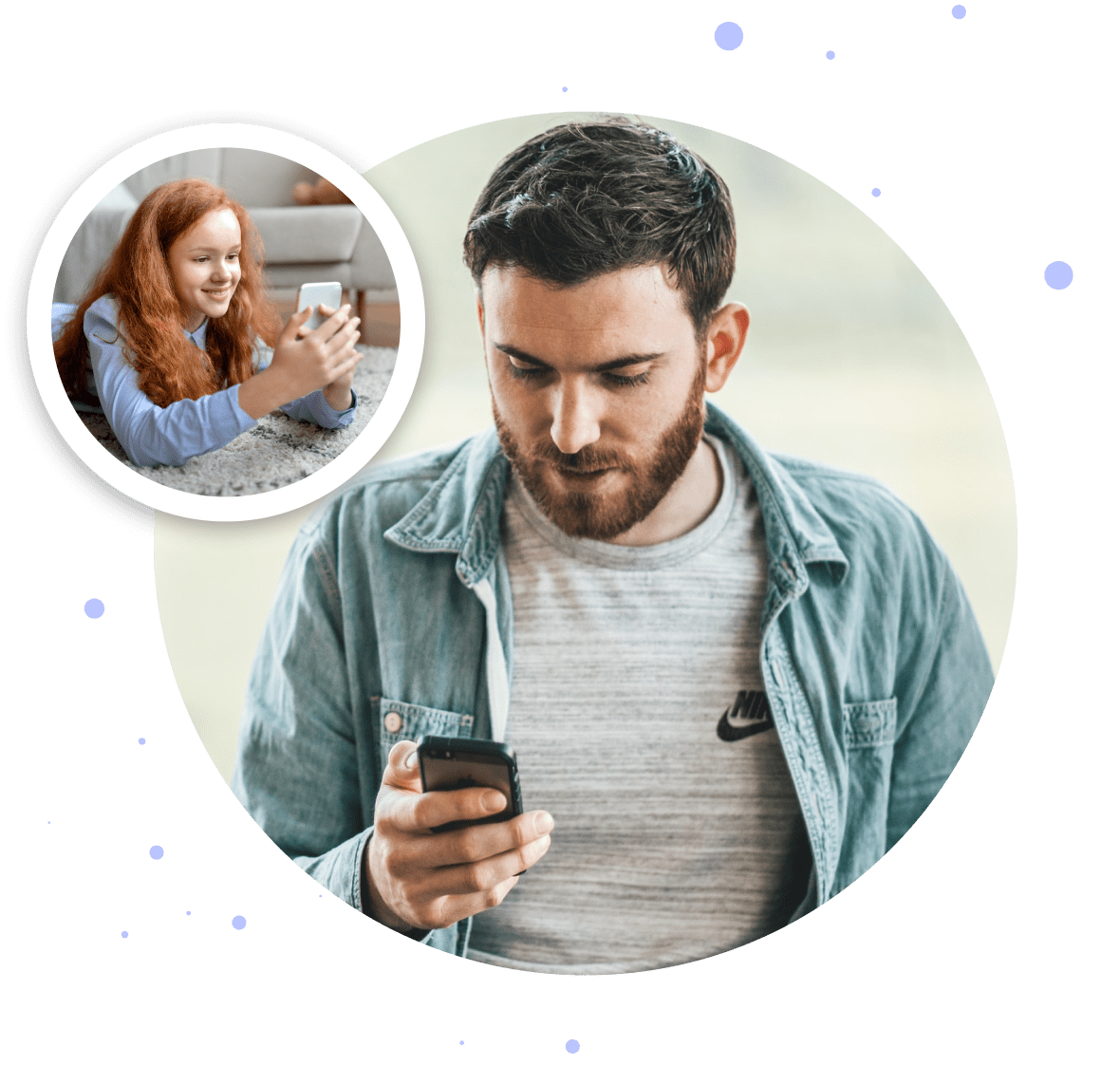 The Reasons to Use MobiPast iPhone Spy
MobiPast is a powerful and easy-to-use iPhone spy software that can help you monitor your children's iPhone activities, get the truth about their relationships, and make sure they are safe.
MobiPast is an excellent choice for parents who want to keep their children safe. The software lets you monitor all the messages on your child's phone, including WhatsApp conversations and Facebook chats. You can also track their location in real-time with MobiPast.
Some of the most popular reasons why people use MobiPast include:
- Monitoring your kids' location.- Tracking all incoming and outgoing messages on their phone.- Monitor social media activities.
Monitor Your Tagert Phone 
in 3 Simple Steps
Step 1
Register
Simply click "Sign Up" after entering your email address. You will be able to set up the app to begin tracking the device after we create a MobiPast account for you.
Step 2
Set Up
There are various MobiPast plans available. Choose the one that best meets your requirements, taking into account the devices you use and the demands of your family.
Step 3
Monitor
To purchase your desired subscription, complete your payment. Simply log in to your MobiPast Control Panel at that point to start keeping an eye on the target device.
Actual Feedback from Satisfied MobiPast Clients
Working with clients from all over the world is what we do.
"Mindblowing Service"
You cannot avoid your children owning a mobile device. However, as a parent, I have a responsibility to safeguard my children from offline threats as well, therefore I needed knowledge in this regard. If they don't inform you, it is very difficult to know what they are doing. The only method I've discovered that makes it simple to learn is MobiPast.
Now that I am aware of who my kids are speaking to, I feel much better equipped to defend them.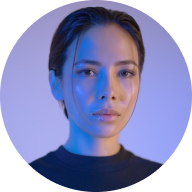 Jane Cooper
CEO at ABC Corp.
"Amazing Experience"
I have to say that my experience with MobiPast has been amazing! I was hesitant to use a parental control app at first, but after using MobiPast I don't know how I ever managed without it. It has given me such peace of mind knowing that I can see what my kids are doing on their phones even when I'm not with them.
It is so nice to be able to see what my kids are doing on their mobile devices, without having to ask them or sneak around trying to see what they are up to. MobiPast makes it easy for me to keep them safe and informed about what is going on in the online world.
I would highly recommend MobiPast to any parent!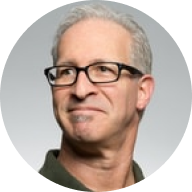 Simon Steel
CEO at GRON
"Valuable App"
MobiPast is by far the best parental control app I have used. It has tons of features that make it easy to keep my kids safe online. The app is very user-friendly, and it is easy to set up and use. I really appreciate the peace of mind that MobiPast provides me, and I know that my kids appreciate the freedom that MobiPast gives them. Thank you for creating such an amazing app!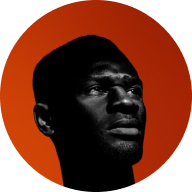 Jayden White
Denver, CO
FAQ
Can iPhones be monitored?

Yes, iPhones can be monitored. There are a variety of iPhone spyware and services available that allow users to monitor an iPhone, including parental control apps, employee monitoring apps, and spy apps.

How do I spy on iPhone?

iPhone spying is possible with MobiPast. MobiPast is a powerful tracking app for iPhone that allows you to monitor and track all activities on the target device. It can be used to track calls, messages, emails, social media activities, GPS location, and more. It also has a stealth mode that allows you to monitor the device without the user knowing.

Can I spy on an iPhone with just the number?

No, it is not possible to spy on an iPhone with just the number. To spy on an iPhone, you would need to have physical access to the device and install a spy app on it.

Can I spy on iPhone without Apple ID and password?

Yes, it is possible to spy on an iPhone without an Apple ID and password. There are a variety of third-party apps available that allow you to monitor an iPhone without the need for an Apple ID and password. However, it is important to note that these apps may not be as reliable or secure as using an Apple ID and password.

Are free iPhone trackers reliable?

No, free iPhone tracking apps are not reliable. They often lack the accuracy and features of paid trackers, and may not be secure or reliable.